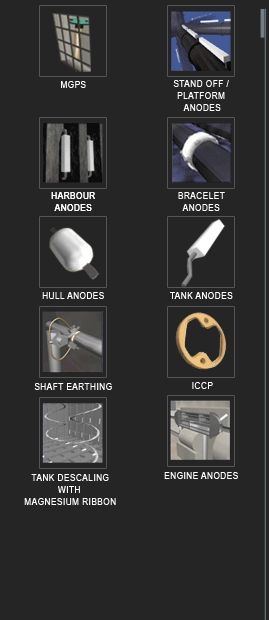 Zinc Galvion Anodes
Engine heat exchangers have a common problem of corrosion due to the difference in metal between casing and tube stack. Employing galvion zinc pencil anodes reduces the corrosion on the casing prolonging the life of both casing and tube stack whilst in seawater. Zinc is the only material that has an official specification, the American MIL-A-18001 K spec. Zinc is a well-proven anode material and its capacity is virtually unaffected by the operating current density, although the driving voltage diminishes with increasing temperature therefore it has limited application. If zinc is not to this specification i.e. commercial purity zinc, it will have a limited use as an anode material because of excessive polarisation due to iron present as an impurity. MCPS Limited offer engine anodes to suit Volvo-Penta, BMW, Bukh, Johnson, OMC, Evinrude, Mercruiser-Mercury, Yanmar, Yamaha, and many more engines.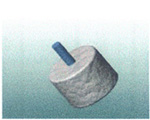 Galvion Zinc Pencil Anodes
MGA 625 - 0.625" x 0.75"
MGA 825 - 0.825" x 0.75"
MGA 1050 - 1050" x 0.75"