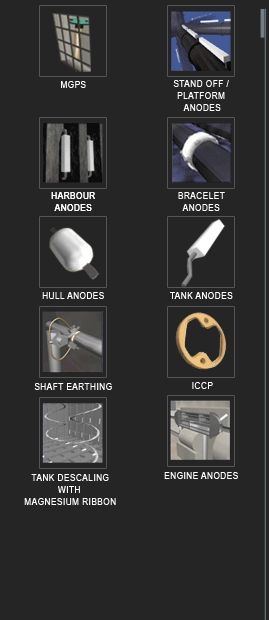 Privacy Policy
You are here:
Home
» Privacy Policy
Please read this Privacy Policy (and the Terms and Conditions) carefully before using our website - by using our website you have accepted this policy, and the terms and conditions, as specified below.
This privacy policy details the information that may be collected by MCPS Limited when you use this website either when we ask for information or passively collect what is automatically sent to us by your web browser, how it may be used, and how it is controlled.
At MCPS Limited we are committed to maintaining your privacy and you can be assured that any information collected will only be used in accordance with this privacy statement, and the terms and conditions.
We may change this policy from time to time by updating this page - you should therefore check this page from time to time to ensure that you are happy with any changes made.
Information we may collect
Cookies
When you visit our website, we may ask you to provide information about you and your company.
This may include:
» name, company name, address
» telephone and fax numbers
» e-mail address
» other identity and contact information
If you request quotes, and submit orders for products through our website, we may ask you to provide further information, including but not limited to:
» technical specifications
» financial information
» and other business-related information.
When you visit our website, we may collect certain routing information such as the Internet Protocol address of your originating Internet Service Provider, and information provided by "cookies" stored on your hard drive.
Cookies are small data files that are sent to your browser from a web server. They contain a unique identifier so that we can recognize you each time you return to our site, and keep track of the pages you view on websites and which services you use.
A cookie does not give us access to your computer or any information about you, other than the data you choose to share with us.
You can choose to accept or decline cookies. Most web browsers automatically accept cookies, but you can usually modify your browser setting to decline cookies if you prefer. However, this may prevent you from taking full advantage of the website.
We also may collect information about the use of our site, including which pages are most frequently visited, how many visitors we receive daily, and how long visitors stay on each page.
How we may use collected information
The information collected allows us, by understanding your needs, to provide more tailored and user-friendly services.
The information may be used for the following reasons:
» Internal record keeping.
» We may use the information to improve our products and services.
» We may periodically send promotional e-mails about new products, special offers
or other information which we think you may find interesting using the e-mail
address which you have provided.
» From time to time, we may also use your information to contact you for market
research purposes. We may contact you by e-mail, phone, fax or mail.
» We may use the information to customise the website according to your interests.
Controlling the information
If you do not want personnel information supplied to be used for direct marketing purposes, you may advise us in writing, or by e-mailing us at sales@mcplltd.co.uk.
You have our commitment that we will not sell, distribute or lease your personal information to third parties unless we have your permission or are required by law.
You may request details of personal information which we hold about you under the Data Protection Act 1998. A small fee will be payable. If you would like a copy of the information held on you please write to us.
Sharing the information
- Links to other websites
We may provide the information we collect about you and your company, including your e-mail address or other identifying information, to our sister companies. This would only be to provide statistics about visitors, site transactions or other site activity.
Our website may provide links for easy access to other sites that we do not exercise control over. You should check the privacy policy of these sites which will not be covered by the policy of our website.
Security
MCPS Limited is committed to maintaining a secure site, and preventing unauthorised access, by installing both electronic and personnel procedures to safeguard the information collected.
If you have any concerns, please contact us.